The Toyo Group formed nearly 30 years ago with the marketing of imported
Japanese machinery

.
TOYO PUMPS INDIA INC.
TOYO FLORICULTURE CO.
TOYO AGRI FLORA
TOYO PUMPS SINGAPORE PTE. LTD.
TOYO ACADEMY
TOYO FOUNDATION
TOYO BIOTECH
Toyo Pumps India Inc. still is the flagship company of the group, markets Toyo Pumps & Accessories with customers spread all over India.
The Toyo Floriculture Co. was started in 1989, as a result of diversification of business into Floriculture. Toyo Floriculture imports Orchid Plants and Seedlings from Malaysia, Singapore, Thailand, Taiwan, etc for distribution to various growers all over India.
Toyo Floriculture has a long-standing business relationship with many customers all over India for their plants. Toyo Floriculture also has a 1-acre orchid farm producing orchid flowers of Mokkara, Kagawara, etc.
Toyo Floriculture has been involved in the training of many budding floriculturists, in association with many Societies and other Government and semi Government organisations, and also has the credit of having organized/ participated in various seminars/flower shows in South India. Many floriculture schemes of the State Government has been supported by Toyo Floriculture by way of supply of quality planting materials - both Imported and Local, training of beneficiaries, the supply of inputs as well as marketing support for their produce.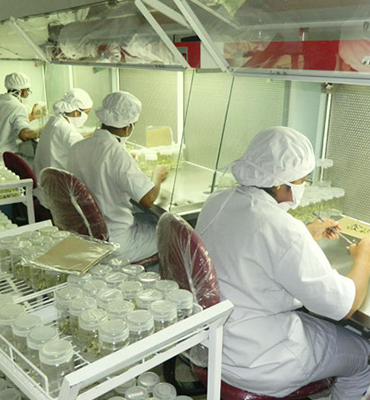 Toyo Agri Flora markets Vegetable and Flower Seeds as well as agri inputs.
---
Toyo Pumps Singapore Pte. Ltd., in Singapore was formed with the business of the Japanese machinery expanding to the Far East countries, catering to the markets in Far East Asian countries including Indonesia, Malaysia, Philippines, Thailand, Vietnam, etc.
---
The Toyo Academy  specializes in child development education –  and now has more than 400 students on its rolls.
---
The Toyo Foundation undertakes meaningful community development programmes and charitable projects.
---
The TOYO BIOTECH – Toyo Plant Tek & Research  –  is the latest endeavour in the Toyo Group, and by far, the most ambitious.